Episcopal Counseling Center of West Volusia
Meet our Counselors
​Our experience enables us to offer effective, individualized, counseling care. We treat a number of mental health disorders, and provide a neutral ground to individuals, families, and couples.
When you call or email us, you can ask to meet with one of our counselors by name or you can leave the choosing to us.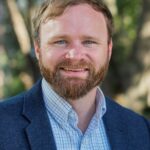 Jesse Fox, Ph.D.
Executive Director
Dr. Fox received his M.A. in Counseling Psychology from Trinity Evangelical Divinity School in 2010 and his Ph.D. in Counselor Education from the University of Central Florida in 2013. Prior to becoming Executive Director, he worked in the Pastoral Counseling Department at Loyola University in Maryland for seven years as a professor. He currently serves as a professor at Stetson University. He has a passion for seeing people become whole and find peace in their otherwise chaotic and difficult lives, and loves seeing the work of counseling transform people's lives.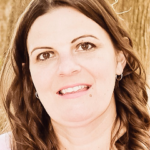 Jill Sheldon
Associate Director
Jill has been a licensed clinical social worker since 2014, and has been working in this field in various capacities since 1998. Jill has a background in inpatient therapy in a hospital setting and also has extensive experience in a wealth of therapeutic models. She has also worked for hospice and assisted families in their worst of times and previously assisted patients and their families with the challenges involving nursing home care. She received her Master's in Social Work from the University of Central Florida. Just like there is no one person who is the same, there is no one therapeutic model that is right for you. Jill will work together to help you find your path through the difficulties in your life. Whether you are down, grieving, addicted, having family problems, or simply looking to better yourself, she would be honored to help you along your journey.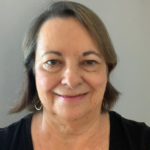 Beverly Brim
Licensed Mental Health Counselor
Beverly has been a counselor at the center since 2000. She received her Master's Degree from Rollins College in 1998. She has experience in EMDR since 2004. Beverly enables her clients to find positives in the "adventures" they are currently experiencing. She believes in everyone's ability, with a little help, to solve their problems. What she does is help the client remove "roadblocks" in their thinking that have prevented them from moving forward. She has been married forever to John, and they have two grown children and five grandsons. She believes her faith in God is her strongest asset.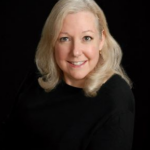 Trish Richeson
Licensed Clinical Social Worker
A client centered, evidence-based practitioner, this counselor provides a non-judgmental listening environment with feedback, so that the client can discover new methods of coping and live a more satisfying life. Treatment modalities offered include Cognitive Behavioral Therapy, Supportive Counseling, Motivational Interviewing, Grounding Techniques, Insight Oriented Therapy, Systematic Desensitization Therapy, Art Therapy, and Christian Counseling. Activities between sessions may be suggested to assist with coping. Therapist traits which assist with the therapeutic process are good listener, creative, intelligent, genuine, kind, and supportive. She earned a Master's in social work from FSU in 2012 after completing internships at Florida Hospital DeLand and Haven Recovery Center. She became a Licensed Clinical Social Worker in Florida in 2014. She joined the Episcopal Counseling Center in April 2019.  Areas of counseling experience include aging issues, trauma, disability, dealing with life change, employment fit, self-esteem, assertiveness, life purpose, adoption, communication skills, self care, and child abuse.
Karina Ricko
Licensed Clinical Social Work Intern
Karina Ricko is a License Clinical Social Work Intern and received her Master's in Social Work from the University of Central Florida. She has worked in the field since 1996 doing a variety of roles, from child welfare to medical social work. Her passion is medical social work and helping others to find resources and the care they need when they are at their sickest. As a therapist, she is passionate about helping others and dedicated to supporting the individual in finding a clear direction in their life. She utilizes a variety of therapeutic models and works hard meeting individuals where they are and supporting them in their journey. She loves to spread kindness and works towards helping others find a spark of joy again in their lives.
Dianne Goshorn
Licensed Mental Health Counselor
Dianne works with adults and older adults. Her specializations include depression, anxiety and other mood disorders, grief and loss, chronic health conditions, post-traumatic stress reactions and disorders, and dissociative disorders. She uses approaches such as EMDR, relaxation training, cognitive and behavioral techniques, self-care training, self-esteem building, and communication skills training. She received her Masters in Counseling from Stetson in 1988. She has worked in the mental health field in Central Florida for over 30 years; the last 15 years at the Episcopal Counseling Center.
Melissa Costa
Registered Marriage & Family Therapy Intern
I begin with the understanding that You are not broken; You are not defective and You are not alone. Our time spent together will begin with an invitation to better understand the working of your internal world and the ways in which that world impacts your external environment. It takes courage to seek out support during times of need. I will meet your courage with gratitude and a deep well of compassion for the parts of you that are longing to be seen and accepted. There is hope. It is possible to heal. All parts of you are welcome here. Depressed, anxious, angry, frozen, fearful, oppositional, and ADHD parts. These, and any other aspects of your human fullness, will be greeted with tenderness. You have permission to be your full and imperfect self. I am a Registered Intern in Marriage & Family Therapy with a graduate degree from Stetson University. I specialize in using mindfulness strategies and Internal Family Systems Therapy as a way of understanding and being with others.
David Queally
Registered Mental Health Counselor Intern
David has been trained in a variety of techniques, including Internal Family Systems, EMDR, and Trauma focused CBT. He is also a master certified clinician of Accelerated Resolution Therapy (ART). His specialties include post-traumatic stress, depression, and anxiety. He serves individuals of all ages. David takes pride in creating a kind, compassionate and safe environment for clients and believes that providing competent treatment in a kind environment can lead to meaningful transformation in people's lives. David is a Registered Mental Health Counselor Intern with a graduate degree from Stetson University. In his off time, he enjoys spending time with his wife and two young boys.