Clergy, Staff and Vestry
Meet Our Clergy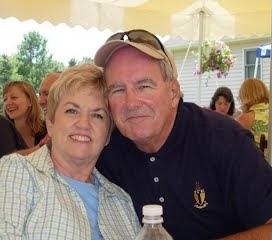 The Rev. G. Comforted Keen
Assistant
Fr. Comforted and his wife, Miss Judy, were married in 1968, have 2 grown children, and 4 grandchildren. He served his country in the U.S. Army for 3 years before moving to Florida, where he graduated from the University of Central Florida and received his Masters of Divinity at Seabury-Western Episcopal Seminary in Evanston, IL. In 2013, he retired from full-time ministry with 39 years of lay and ordained ministry in the Episcopal Church. In September 2013, he became the Retired Assistant at St. Barnabas. In addition to his ministry in the Episcopal Church, Fr. Comforted has been the National Chaplain for Alpha Tau Omega college fraternity since 1998. Contact Fr. Comforted.
The Rev. Nancy Wade Kline
Deacon
Nancy was ordained to the vocational diaconate in 2004 by the Rt. Rev. John W. Howe at the Cathedral Church of St. Luke in Orlando. She holds a B.A. in English from the University of Central Florida, and received her diaconal training through the Institute for Christian Studies. Nancy and her husband Sims have two adult daughters. Contact Deacon Nancy.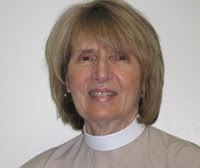 The Rev. Catherine Jeanne Stater
Deacon
Cathy has been a member of St. Barnabas for over 10 years. She received ordination as a deacon from Bishop John W. Howe in December 2010 and was installed as a deacon at St. Barnabas on January 9, 2011 by Archdeacon Kristi Alday. She is married to Dennis Weir, the Director of the St. Barnabas Faith at Work ministry. Contact Deacon Cathy.
Beverlee Hays
Children's Choir Director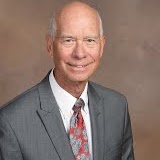 Tom DeWitt
Choirmaster and Organist
The Vestry is the governing body of the parish, and is comprised of 12 elected members, plus the Treasurer. Vestry members are elected in January during the Annual Meeting to represent and serve the people of the parish. The primary duty of the Vestry is to help define and articulate the mission of the congregation in obedience to the Holy Spirit. The Vestry's responsibilities include supporting the church's mission by word and deed, to select the Rector, to ensure effective organization and planning, and to manage resources and finances.
Claudia Ricci, Senior Warden (2024)
Stephen Basalari, Junior Warden (2024)
Michael Sharpe, Treasurer (non-voting)
Jan Bazenas, Secretary (2023)
Al Gregg (2023)
Kristen Webb (2023)
Will Miles (2024)
Jennifer Villalobos (2024)
Carlene Despard (2025)
Morgan Gilreath (2025)
Ed Ochse (2025)
Jane West (2025)