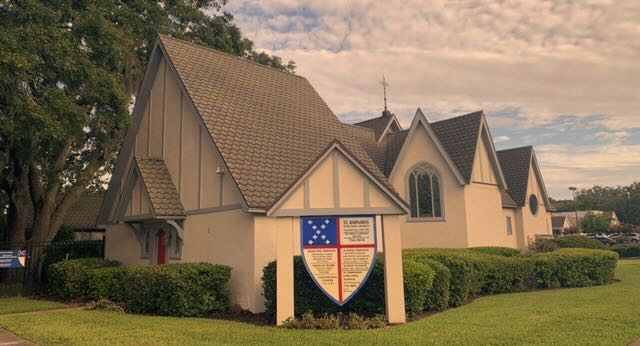 Our hope is that you will be encouraged to take a step of faith today.
Welcome to St. Barnabas Church
Our hope is you will be encouraged to take a step of faith today and encounter the living God who loves you and has a good, pleasing, and perfect will for you to know and enjoy.
Our purpose is experiencing God's presence through worship and fellowship, acknowledging Him in all that we do, and promoting God's love through outreach to the community beyond our campus.
Our joy is St. Barnabas, as a reflection of people who have encountered this life-changing love and serves as a place of great encouragement and strength for them to be the body of Christ to the world.
Come and experience our worship, meet our staff, and talk with our people. You will find love, freedom and encouragement to grow in your faith in a community that welcomes you.
Who we Are
For over 135 years, St. Barnabas Episcopal Church has been a beacon in the historic heart of DeLand, lighting the way to God through worship, fellowship, and purpose. We are a diverse body of folks, each on our own personal spiritual journey, united and growing in God's grace. In Christ's love, we serve our community and global missions.
What we Believe
We believe in and follow the teachings of Jesus Christ, whose life, death, and resurrection saved the world. We believe God loves you — no exceptions. The Episcopal Church embraces a legacy of inclusion, aspiring to tell and exemplify God's love for every human being.
What to Expect
We joyfully welcome all. You can participate in the service, or quietly observe. We follow the Book of Common Prayer in our worship, and invite all baptized Christians to receive Communion. If you have not been baptized, you are encouraged and invited to come forward with arms crossed to receive a blessing.
Interested in Becoming a Member of the St. Barnabas community?