The Famous Fish Fry Feeds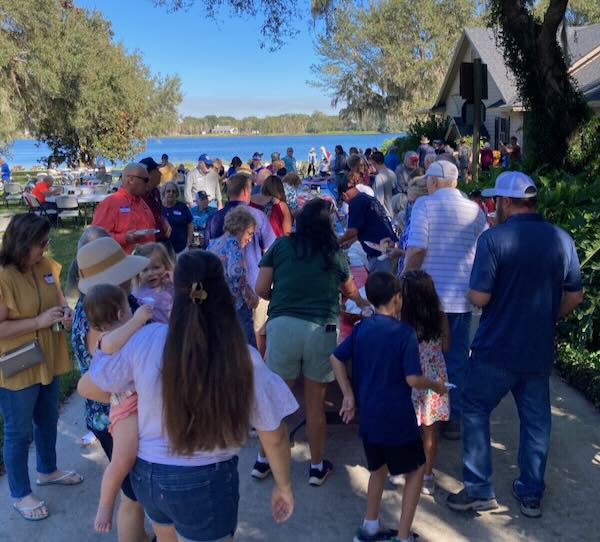 Under a cloudless, autumn sky, 200 people enjoyed the beautiful lakeside setting and abundant picnic at the Underhill residence.
The St. Barnabas Fish Fry, a beloved event for parishioners, friends, and neighbors, traditionally takes place on the first Sunday in November, right after the stewardship campaign. Instituted 20 years ago by Jean and Frank Underhill, the occasion praises God for His provision. It also celebrates our church family and gives guests a taste of fellowship as well as delicious food prepared by parishioners.
Hosting the event this year with Che' Lingle, Vann Underhill said he wanted "to cast a wide net" to bring more people together and become involved in the church. There was activity for all including young families and children who loved the bounce house and rope pulls on the lawn.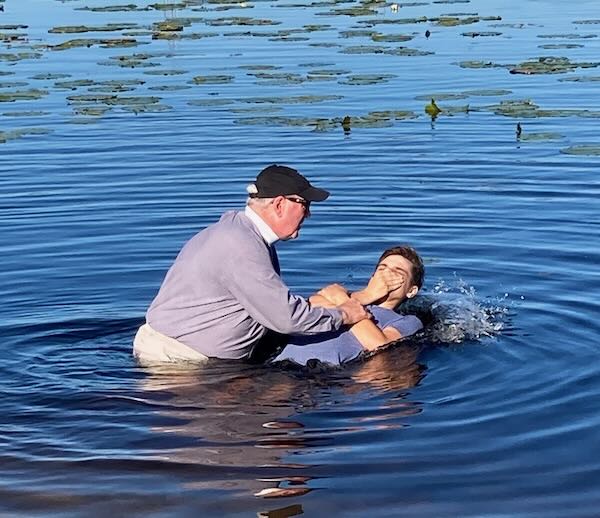 Later in the afternoon many gathered at the shore for an immersion baptism and a reaffirmation administered by Fr. Comforted. Witnessing this public confession of faith and the decision to follow Jesus was food for the soul and a time of rejoicing.
At the end of this perfect day, people went home fully satisfied and well-fed in body, mind, and spirit.